Revlon - Love Is On
Creative Direction, Design, Strategy and Innovation


---





In November 2014, cosmetics giant Revlon launched its first new tagline in 10 years: "Love Is On." I was tasked with helping conceive and direct a 360 creative strategy combining digital and social media with a brand new interactive billboard in the heart of New York City: Times Square. The campaign included a responsive redesign of Revlon.com and an additional page to include a responsive multimedia hub that houses a custom social aggregator. This unit pulls in social media posts from across the globe that use our hashtag #lLOVEISON. In Times Square, an interactive experience was created where onlookers are invited to participate with a "kiss cam" through a custom video that's running alongside other brand creative. Through an RSS feed, we're able to seamlessly display the same social posts published on the site into our billboard.

Launch Site ︎


---
DIGITAL
Website - Phase 1

Initial website re-design introducing "Love Is On" positioning on homepage + integration of the social aggregator.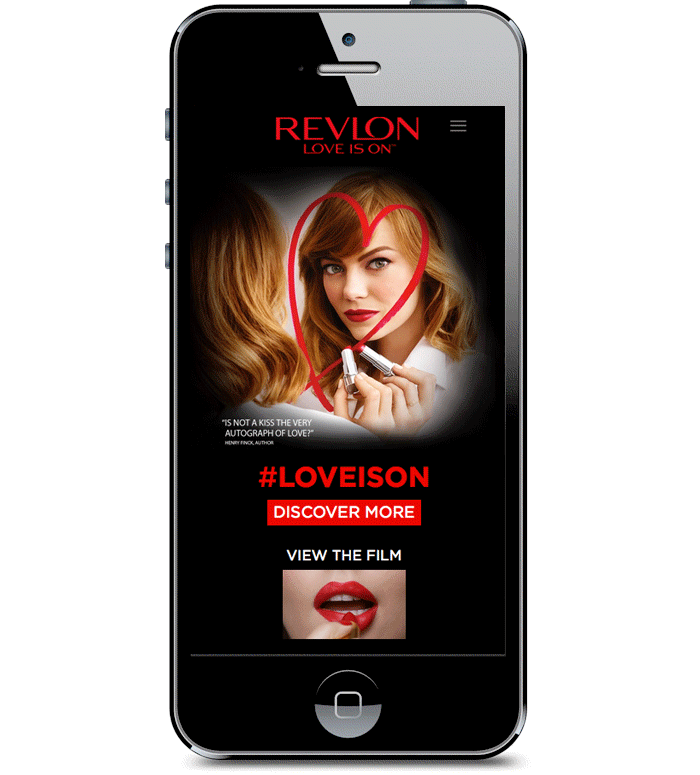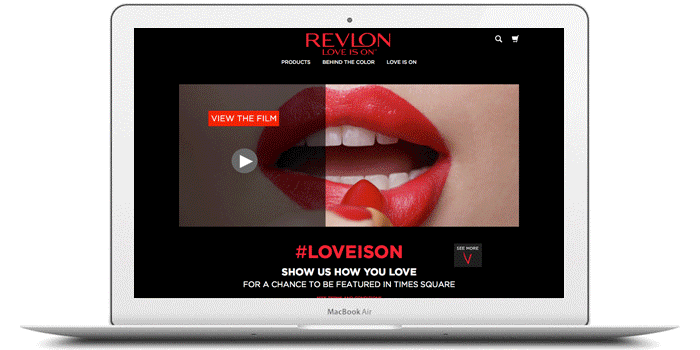 ---
Website - Phase 2

Responsive re-haul of the Homepage introducing a more engaging and interactive experience.
---
Website - Phase 3

Update to "Love is On" Hub to become a destination for all of our content, restructuring/optimization of e-commerce product pages and enhancing SEO + search functionality across the site.
---
OUT OF HOME


Times Square "Kiss Cam" Billboard - Phase 1

Concept and Creation of on the ground "Kiss Cam" experience. Photos taken in front of the Times Square Board get pulled into our website "Love is On" hub as soon as they're taken via an RSS feed. Photos floating in social using #LOVEISON can be fed into the Times Square Billboard in real-time after moderation to create a 2-way conversation between Billboard and Social/Digital.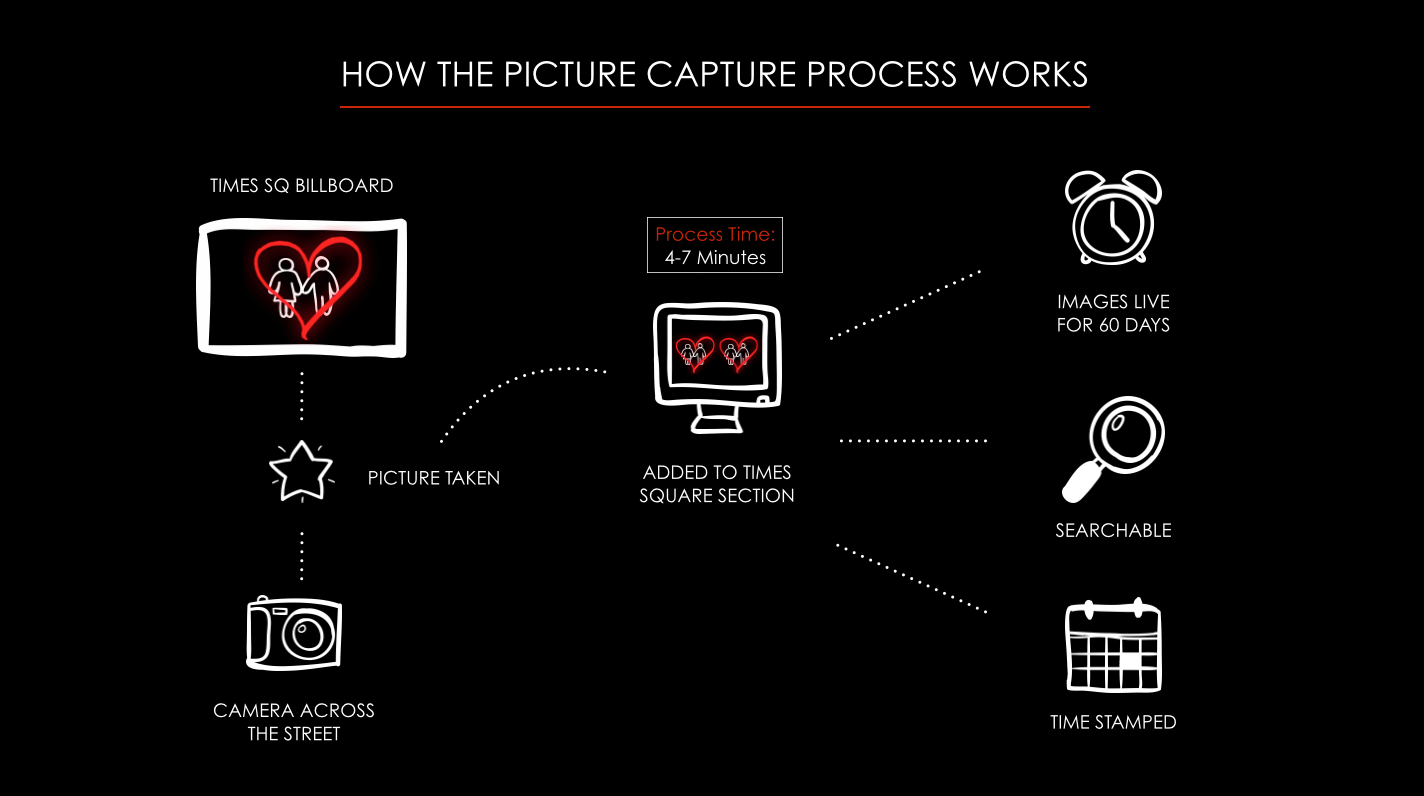 ---
Billboard unveiling with Olivia Wilde



Revlon's Times Square Billboard is an ongoing project that gets updated monthly and will continue to evolve with new content and interactive experiences across 2016.


---
Awards

Press